There are so many items in your household that are similar to one another. Whether pillows, doors, windows, or blankets, they are all used the same way, yet they are different.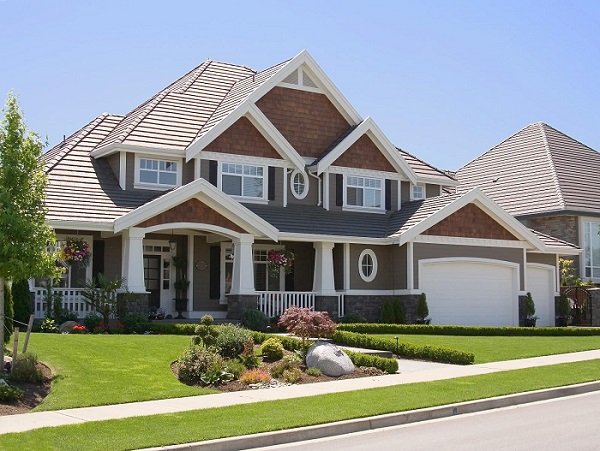 Here are the differences between a few common household items. Go ahead, impress your friends by knowing the differences.
Bay Window vs. Bow Window: At first glance, a bay and bow window look very similar. They're both large windows that allow for a lot of light to be let into a room. They even have similar shapes, but there is a difference hidden between them. Bay windows have only three openings while bow windows can have up to five. Bay windows extend further out from the wall, giving more floor space inside.
Comforter vs. Duvet: The primary difference between a comforter and a duvet is that a comforter is used alone and a duvet requires a duvet cover. A common analogy is that a duvet is like a pillow and a duvet cover is the pillow case. Comforters and duvets can both be filled with down, down alternatives, synthetic materials, silk, or wool. If you like to change the style of your room often a duvet and duvet cover may be a better choice because you can switch it as easily as switching your sheets. Comforters often don't fit in normal washing machines so people usually wash them less often and use a top sheet. (Crane & Canopy)
Sham vs. Pillowcases: A pillowcase goes on top of the pillows you sleep on; it has only one opening on the end and isn't necessarily supposed to be decorative. A sham is a decorative pillow case that is generally propped up against the headboard. It is closed on all four sides and comes in a variety of colors, materials, and sizes.
Gliding vs. French Doors: At first glance, these doors look very much alike because of their large glass panels that bring natural light into the room. A gliding door is exactly what it sounds like: a sliding door that runs along a track. These are a less expensive choice and are usually seen in modern homes with a contemporary touch. A French door is a normal style door that opens on hinges, but has large window-like panels from the floor to the ceiling.
These are just a few household items that hold similarities to each other but now it may be easier to tell the difference.