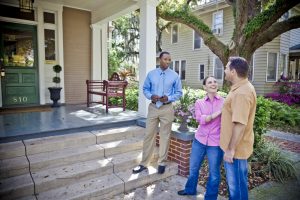 This section will help you with these important steps of the sale process.  Once you negotiate and settle on a price, the buyer arranges for financing and a home inspection. 
Negotiating the Sale
Negotiating a purchase agreement may be the trickiest aspect of your real estate transaction. Negotiating is not all luck or natural talent. Click to learn more about negotiating
After An Accepted Offer
Once you and the buyer have "signed on the dotted line", there are a few more steps leading to the closing after an accepted offer
Home Inspection
Hire a professional home inspector to give the house a thorough home inspection.