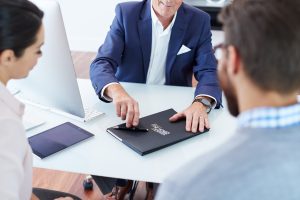 Buying a property is a big step involving a substantial long-term financial commitment, so it requires a thorough assessment of what you can afford.  Here is our Home Buying 101:
Making An Offer
Making an offer to purchase a home has its own set of factors. Rely on a CENTURY 21 ProLink agent's experience and knowledge to make a successful home buying offer.
Negotiating
Negotiating a purchase agreement may be the trickiest aspect of your real estate transaction. Negotiating is not all luck or natural talent.
Earnest Money
The amount of earnest money deposit varies based on the type of property being purchased and local market conditions.
Offer Accepted What's Next?
Once you and the seller have "signed on the dotted line", there are a few more steps leading to the closing.
Home Inspection
Hire a professional home inspector to give the house a thorough inspection.
Home Insurance
Protecting your new home with insurance is a must.