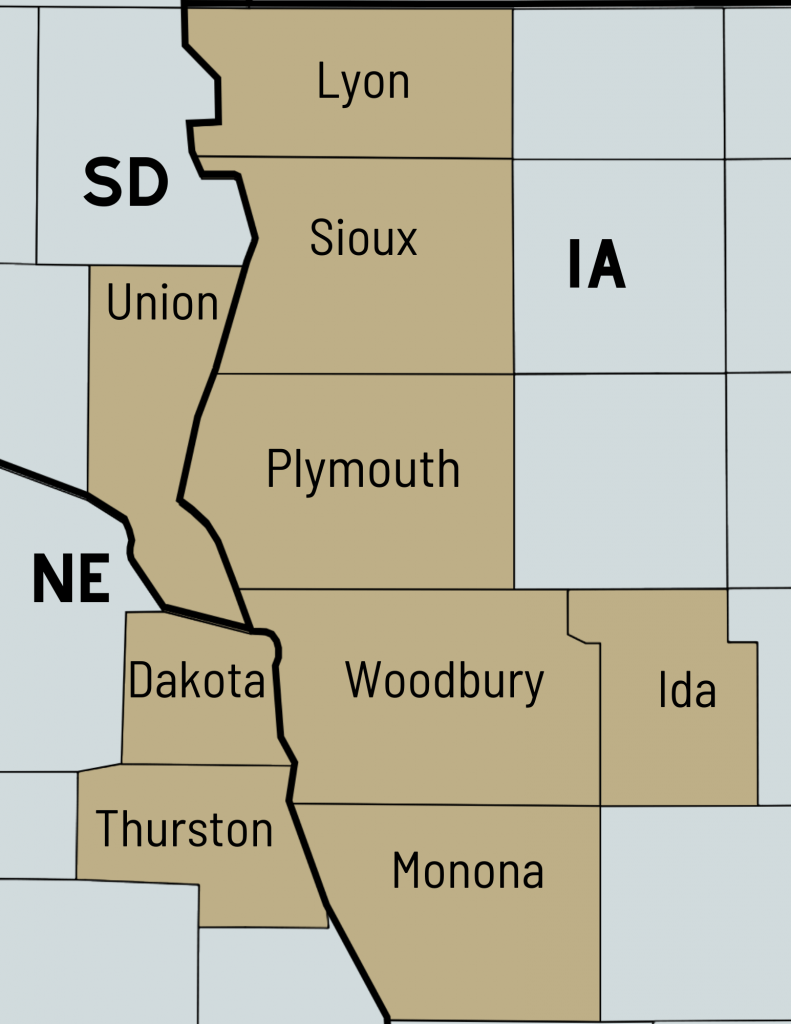 Welcome!
We have been assisting relocation families since 2008.  We realize that finding your new home is just one of the tasks that face you when you're relocating. Relocating is not only a move to a new home it's a move of your lifestyle; finding your new gym, favorite restaurant, your child's school, golf course, church, doctor, and pharmacy…relocation means more than moving just boxes!
What makes a community a great place to live?
THERE ARE MANY ANSWERS TO THIS QUESTION.
If you interviewed the neighbors on a street or visited with the parents of a school you might hear several different answers ranging from friendly atmosphere, good schools, parks and recreational activities, low crime rate, culture and art events, affordability of housing and taxes, convenience to shopping and restaurants, quality of medical care…the list is very broad.  The Siouxland area brings you one of the best environments for living in the nation.
Where is Siouxland?
THE TERM SIOUXLAND ENCOMPASSES A LARGE AREA.
We are located in a tri-state area of Iowa, Nebraska and South Dakota; Sioux City, Iowa, South Sioux City, Nebraska and North Sioux City, South Dakota plus the great communities of Sergeant Bluff, Hinton, Merrill, and Le Mars and beyond.  The quality infrastructure and roads allow for commuting to and from communities an easy drive with manageable traffic.  A 24 mile commute takes approximately 25 driving minutes. This geographic layout makes it possible to choose your community based on the amenities that best suit your lifestyle.
The key to your next move… Your best move!
OUR GOAL IS TO MAKE YOUR RELOCATION PROCESS AS EASY AS POSSIBLE.
Moving can be stressful, the more you know, the better you will feel.  Having a neighborhood relocation specialist assist your needs will ease the process. If you would like community information contact us and we will compile a relocation package customized to explore your interests and needs. We are available for a community tour by appointment.
---
Destination Orientation
Upon your first visit to the area, we will orient you to your surroundings.  Before arriving we will determine what your primary interests are, of course housing, but also arrange for tours of schools, gym, club house, golf course, whatever your life style demands; also information about local attractions, restaurants, events.  We will even arrange a welcome lunch for newcomers to meet some friendly faces.
Here's a few suggestions to request for your relocation package:
Map of the area or town
Weekly event publication: "The Weekender"
Local Chamber of Commerce Information
Apartment Information
Local Attractions
School Brochure
List of internet links to further research venues, schools, etc…
Or view them online on our   "Community Information" page.
Golf Course Guides and Memberships/fitness center and gyms