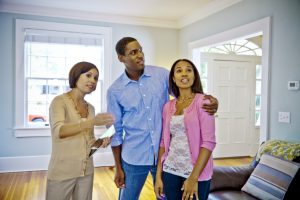 The single biggest reason most people buy a home is the simple desire to own a home of their own. At the same time, homeowners accumulate wealth for the future while enjoying the benefits of a residence that they can use, improve and enjoy. What's different is each individual's wish list of essentials; from public transportation to the number of bedrooms, we can help you create a comprehensive list and go from there.
Home Buying Advice
A CENTURY 21 ProLink agent can help you capitalize on current market opportunities and assist you in making an informed decision to get you on your path home.
What's Right For You?
Before deciding which house to buy, think about your lifestyle, your current and anticipated housing needs, and your budget.
Needs & Wishes
Use this list to determine the features of the home your CENTURY 21 ProLink agent should be looking for.
What Can You Afford?
How much home can you afford? Review your income, savings, and debt to figure out how much home you can afford.
Know Your Neighborhood
Evaluating a neighborhood and surrounding areas thoroughly is essential.
New To The Community
CENTURY 21 ProLink specializes in helping companies and families in their relocation needs. Information on schools, the region, transportation and more are just a few services offered by our agents.
Already Have A Home?
Buying a home while selling an existing home has its own set of considerations; this section provides expert buying advice and can help you navigate these challenges successfully.
Shopping For A Home
A CENTURY 21 ProLink agent can help you shop for a home, and compile your unique wish list to find the perfect home for you.
Working With An Agent
Buying a home is one of the most important decision you will make. That's why it's in your best interest to choose an experienced real estate agent who listens to and understands your needs, and works in the area where you want to live.
Steps To Buying A Home
Buyer Needs and Wishes Looking for a house to buy? This section will help you create a prioritized list of features to narrow your search.
Buyers Service Pledge
As an independently owned and operated CENTURY 21 office, we are dedicated to providing you with service that is professional, courteous and responsive in helping you find a property. To fulfill this commitment, we agree to provide you with the following services.