Home inspections are an important part of the home buying process. Before finalizing an offer, hire a home inspector who will check the condition of the home. A home inspector will check things such as the electrical system, roof, and ventilation. Although a home inspector will thoroughly review a home, his or her main concern is the actual house, not the surrounding areas. It is possible that your home inspector may miss problems around the home.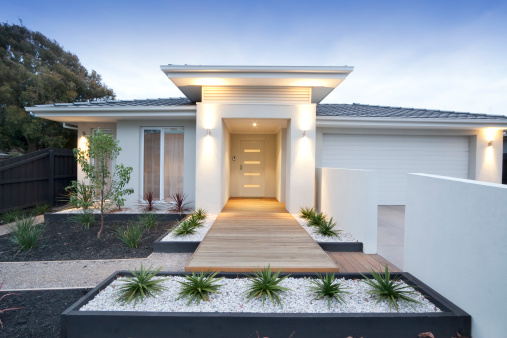 Evaluate these things before you make an offer.
1. Fences and outdoor buildings: Your inspector may skip the outside portion of your house, so make sure you double check the condition of fences and anything else outside the home. If these features are damaged, they can be an expensive hassle to repair. Make sure your fences, sheds are in top shape before you purchase your home. If they aren't, you can negotiate your offer. (Credit)
2. Roofing: Inspectors don't usually go on the roof. They inspect from ground level and may miss a lot of problems. Inspectors will take note of missing shingles or panels but if there is a deeper problem, like a leak, it can be more difficult to identify. Consider hiring a roof contractor to go up on the roof and make sure everything is in excellent condition. (Credit)
3. Drains: This is a little problem that can become a major one if it's not taken care of. Inspectors may overlook the drainage system or go over it quickly, not giving sinks and tubs enough time to show an issue. Fill up your tubs, showers, and sinks to see if there is a drainage problem. This may be a quick fix with a drain clog remover, or you may need to seek a specialist. (Credit)
4. Air conditioning and heating systems: An inspector might not want to run the air conditioning in freezing temperatures or the heat in 90 degree weather, at risk for ruining the system. For this reason, there may be a bigger problem at hand and you won't know it. Do your own test of the A/C and heat to determine if there is a problem. (Credit)
5. Fireplaces: A fireplace is a common mistake when it comes to home inspections. Home inspectors may glance at a fireplace and chimney but not make it a priority. Light a fire in the fireplace to make sure it's safe and that the chimney is in working condition. Hire a professional to clean the chimney if needed. (Credit)
If you think that your home inspector may have missed a few issues, look at them yourself and then make the decision to hire a specialist. This will help you ensure that your home is up to code and is the best home for you!