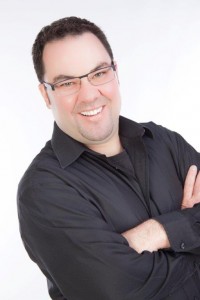 Sioux City, IA – Jason Geary, sales associate with CENTURY 21 ProLink, has extended his area of real estate specialization to include commercial properties by obtaining the CENTURY 21 Commercial® designation.
The CENTURY 21 Commercial program can help Jason Geary and CENTURY 21 ProLink leverage the core strengths of the CENTURY 21 System in the small-to-mid-tier commercial real estate and investment property markets including retail centers, office and industrial properties, motels and ranches for sale and lease.
"The CENTURY 21 Commercial program has helped me to hone my industry knowledge of the commercial real estate market and provide referrals to those customers who wish to make a commercial property investment, whether they would like to invest in a retail space in Sioux City or in an apartment complex in New York or Chicago," stated Geary.
Like all independently owned and operated firms in the CENTURY 21® Franchise System, CENTURY 21 ProLink shares the market power, vast global presence and referral network of the iconic brand. The CENTURY 21 System provides brand marks, marketing, communications and innovative technology solutions that help enable its franchisees and their independent sales associates to attract and engage prospects, nurture customers, and deliver a positive real estate transaction experience.
CENTURY 21 ProLink is a designated member of CENTURY 21 Commercial®, which consists of more than 750 commercial designated sales associates and 375 commercial designated offices throughout the United States. As a member, CENTURY 21 ProLink also receives robust marketing, business development and educational platforms geared for the commercial practitioner as well as brand presence at top CRE industry events.
—
CENTURY 21 ProLink is a progressive, technology-driven real estate brokerage focused on helping our agents connect with their buyers and sellers. It is a team of hardworking, ethical, and successful agents that will work hard to get you RESULTS! You may reach any member of the team by calling 712-224-2300 or e-mailing Info@C21ProLink.com. Learn more about our company, agents and new listings by visiting us at www.C21ProLink.com, www.C21ProLink.com/blog, on Facebook, Twitter, Pinterest, Flickr, LinkedIn or Yelp.
CENTURY 21® Is A Registered Trademark Licensed To Century 21 Real Estate LLC. An Equal Opportunity Company. Equal Housing Opportunity. Each CENTURY 21 Office is Independently Owned and Operated.
###