By Cathie Ericson – 10/10/2018
realtor.com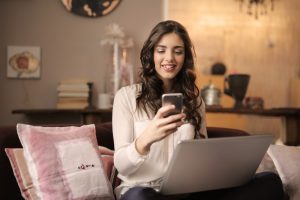 Finding your dream home is an exciting adventure that, at times, can also feel all-consuming. On a good day, it's fun to swipe through listings and whiz through every open house in your area, but after umpteen hours of it—and perhaps a lost bidding war or two—it can almost drive you mad.
If you sometimes feel like you're spinning your wheels and wandering aimlessly from property to property, we get it. House hunt burnout is real. Yet there are also plenty of smart ways to keep your stress levels and sanity on even keel.
Get pre-approved for a mortgage before you even start
Do not pass Go, do not even look at online listings until you have your mortgage pre-approval lined up.
"Not only will a pre-approval make it easier to eventually make an offer as a serious buyer, but it will also help you narrow down your property search criteria so you can focus better," notes Jackie Hinton, a real estate broker for Center Coast Realty in Chicago.