Wilson Trailer is celebrating 125 successful years as a world-class company, building the highest quality trailers with a genuine commitment to standing behind them.  Just as important as building a superior product, Wilson Trailer is devoted to their customers.  Ongoing customer satisfaction is an understatement at Wilson Trailer.  Their team of experts sees it as an obligation, providing their customers with unparalleled quality construction, ease of operation, the latest innovations, a long and durable service life, and a value that cannot be matched.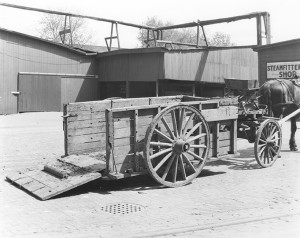 Wilson Trailer first began manufacturing carriages and wagons in the Dakota Territory. Soon after, they moved to Iowa, setting up their original plant (pictured) on Water Street in downtown Sioux City and quickly establishing themselves as producers of quality products.  Today they have manufacturing plants in 3 states and a global customer-base. Being one of the pioneers using aluminum components in their products in the 1960's, Wilson Trailer made use of new extra-strength aluminum alloys to produce superior trailers which were longer-lasting, provided significant weight advantages, and eliminated corrosion. Today they build four product lines – Livestock, Grain, Gooseneck Livestock, and Flatbed trailers. Wilson Trailer is well known for their quality, innovation and customer-specific trailers, which sets them apart in a big way.
Wilson Trailer is a true family company. Dating back to 1890, Frank Wilson founded Wilson Trailer and quickly made it a thriving enterprise.  His son-in-law, Clarence Persinger, brought a new generation of exciting ideas to the table when he joined the company in 1928.  Twenty-four years later, Clarence's son, Wilson Persinger, assumed management of Wilson Trailer Company after the untimely death of his father. Today, Wilson's sons Bill and John are running the business as Co-CEO's. As a team, they are focused on remaining a worldwide leader in the design, manufacturing, and marketing of top quality transportation products and carrying out the Wilson legacy by training a 5th generation of family members who are currently working and learning the business.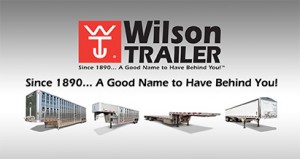 Wilson Trailer Company – Since 1890… A Good Name to Have Behind You!
Written by Commercial Agent:  Sarah Espiritu
712-635-1675
Sarah@C21ProLink.com