Goosmann Law Firm proudly celebrated 6 successful years on Monday, May 11, 2015.  An exciting and impressive milestone for this talented team of legal superstars, all while undergoing a major renovation and expansion at their firm's main office in the Historic Lerch Building on Sioux City's downtown 5th Street.  They've been quickly outgrowing their space on Lerch's first floor.  Construction of Goosmann Law Firm's second floor began in late 2014, with expected completion to be in June 2015.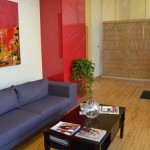 The GLF team has easily adapted, as they always do.  In the initial construction phase, team members combined their workstations into a large turned "cozy" conference room.  As construction progressed, Jeana Goosmann, CEO and Managing Partner, along with the help of Law Firm Administrator Kris Craighead, made the executive decision to relocate some of the GLF team members to a temporary office space to give the GLF team and their clients a more spacious and quiet work environment.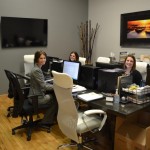 Renovation of a building that carries such a profound history of the Siouxland community will most certainly be yet another GLF accomplishment, as their vision was to preserve the traditional features of the structure while adding a unique and modern pizazz.
GLF operates in Sioux City, as well as in downtown Sioux Falls, South Dakota, Dakota Dunes, South Dakota, and Spencer, Iowa.
It will be a much anticipated moment when the fabulous second floor renovation is unveiled.  The before and after pictures will more than do it justice.  We can't wait to see what's next in store for Goosmann Law Firm!
Written by Commercial Agent:  Sarah Espiritu
712-635-1675
http://www.sarahespiritu.com/
Sarah@C21ProLink.com