Vectra International's success over the last 14 years had a very interesting start. It all began in 2001 in the basement of Tim Hubert's Morningside home. Tim told me that his big break actually started in 1991 when IBP hired him to work in international sales. "They took a real chance on me," Tim said. He had no training or background in sales but Tim had the one skill that they really needed – he could speak Spanish. He was with them for about 6 years and that experience became a launching pad that eventually gave him the skills and confidence to start his own business in 2001 – a business Tim worked on by himself for the first 2 years.
When asked what Vectra International actually does Tim said, "We are like stockbrokers in the meat and dairy industry. We buy low and sell high, and we do this by working with buyers and sellers all over the world". When he says "all over the world" Tim isn't being coy. Today, this Siouxland based business works with businesses in 15 different countries around the world including Mexico, Korea, and most recently China. It also has grown beyond Tim as the sole employee to 10 full time employees in 6 different offices throughout the US and Canada. Vectra last year set a new record in doing over $40 million in gross annual sales and Tim anticipates hitting $60 million in just a few years. One blossoming market for Vectra is the market in China where Tim says there is "…a ton of opportunity. China really has a strong desire to grow its dairy market and we are seeking to help fill that need."
Tim says that Vectra's growth has really been fueled by the atmosphere that has been created in his team. "We really are like a family." The team atmosphere means that all of the employees are invested financially and emotionally in the company's growth and success. "Just like all families sometimes we fight, but I encourage my team to be direct and honest with each other. You can't be in this business and not have a thick skin, but that sort of atmosphere keeps us sharp and helps us succeed." Once closing time comes though, the Vectra team loves to come together by playing on the company's softball and volleyball team.
"Ultimately, this can be a high stress business. We work in a market that has highly perishable goods", but Vectra hasn't been swayed by the difficulties of their market. They have continued to persevere and have continued to grow into a great Siouxland story as a result.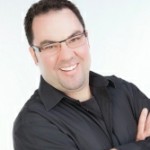 Written by Commercial Agent, Jason Geary
712-204-0197
jgeary@c21prolink.com
http://www.meetjasongeary.com/