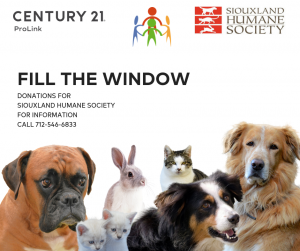 We are excited to partner with the Siouxland Humane Society to kick off our 2019 Neighbors Helping Neighbors.  Our goal is to stock the shelter to help animals in need.
The Siouxland Humane Society (SHS) is Siouxland's only open admission full service Shelter, caring for thousands of pets each year. SHS takes great pride in finding forever homes for one-hundred-percent of the adoptable pets. Along with the homeless pets cared for each year, the SHS also serves the people of Siouxland through its many programs and services, some of which include adoption/surrender, spay/neuter assistance, humane education, veterinary/food/sheltering assistance, cruelty/neglect investigation and so much more.
You can drop off your donations at our Le Mars office, 41 Central Ave NW, or our Sioux City office , 1114 4th St. For more information contact Cassie Risetter at 712-546-6833.  The following are some of the much-needed items.
CAT & KITTEN CARE
• Dry kitten food (non-generic)
• Dry adult cat food
• Canned cat food (pate style)
• Cat litter (clay-type)
• Feliway Spray
• Small, soft treats
• Frontline/Advantage Flea Preventative
• Cardboard pop flats
• Ping Pong Balls
• Cat toys
DOG & PUPPY CARE
• Canned dog food
• Kibbles n Bits dry dog food
• KONGS
• Collars & Leashes
• Frontline/Advantage Flea Preventative
• Milkbones – Small and Large
• Soft treats
• Canned chicken (to train shy dogs)
• Canned vienna sausage (to train shy dogs)
SMALL ANIMAL CARE
• Small animal food for all species (hamsters, gerbils, rats, mice, guinea pigs, chinchillas, ferrets)
• Rabbit food
• Rabbit litter
• Bird food (parakeet, cockatiels, finches, parrots, etc.)
SHELTER SUPPLIES
• Hand Soap
• Towels
• Laundry Detergent
• Dryer Sheets
• Bleach
• Febreze type spray
• Dish Soap
• Dishwasher Soap
• Glass Cleaner
• Scrubbing Bubbles Cleaner
• Paper Towels
• Latex Gloves
• Copy Paper (white or colored)
• Zip Lock Bags
• Gift cards for discount stores, pet stores
Monetary donations are also greatly appreciated. Help support our work!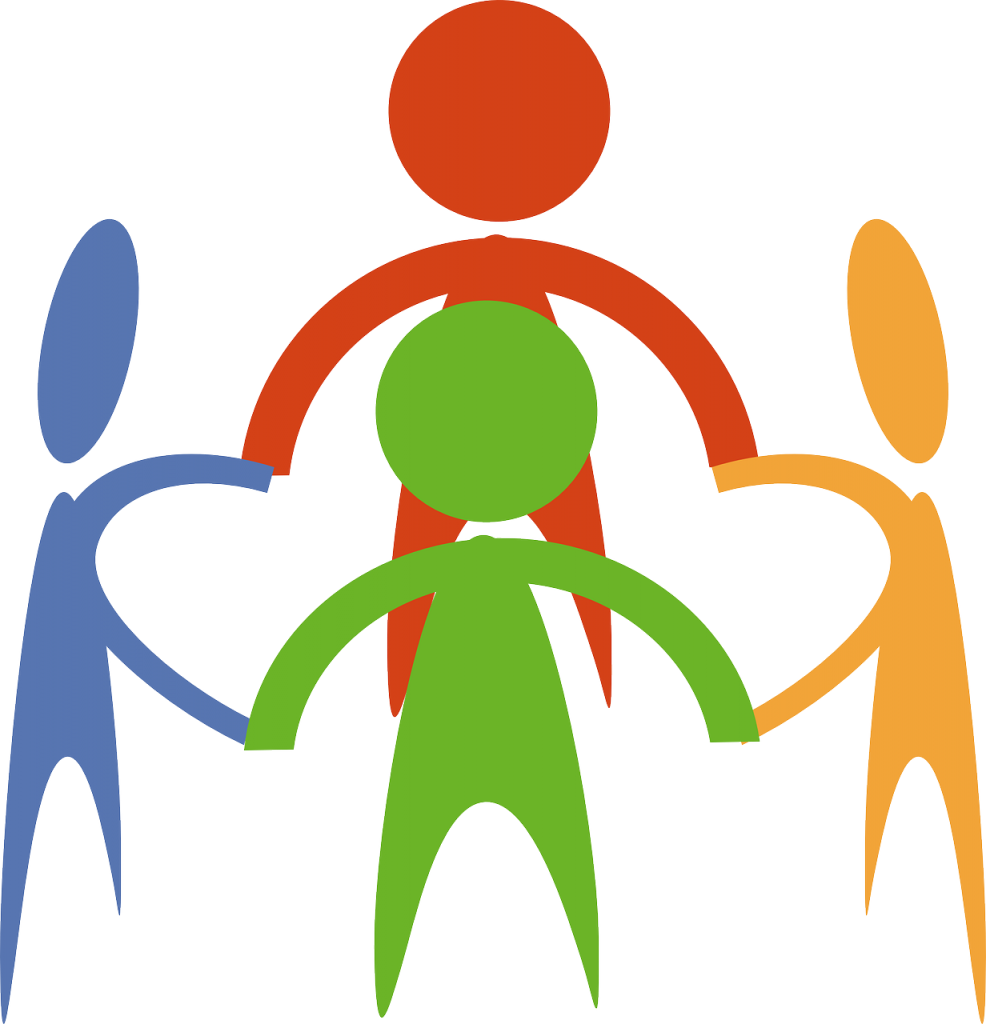 As the tagline says, CENTURY 21 ProLink is connected to our community.  Not only do the agents serve on many boards and committees, we now are partnering with several organizations throughout the upcoming year.  
If you know of an organization in need, please feel free to email us at Info@C21ProLink.com.  Please provide the name of the organization, contact person, and telephone number.  We will then add them to our request list and they will be considered for one our future Neighbors Helping Neighbors campaign.
Thank you in advance for being part of Neighbors Helping Neighbors.