Below are some agent testimonials about CENTURY 21 ProLink
REALTOR® since 1975
What is my favorite part about being a member of the CENTURY 21 ProLink team?  The honesty and integrity of the other agents, the efficiency of the support staff, the name recognition of Century 21, the location and floor plan of our office, the new website, the enthusiasm of the new agents blending with the experience of the elder agents; the attitude within the office is always positive.
This is a very smooth-running operation and fun people to work with.  Kyle Kelly is so progressive with his thoughts and developments.  Virginia is the best multitasker I have ever met.
The teamwork, the helpfulness, the sharing of ideas, the sharing of what happens each week is great to make us all better.  In house loan officer is a treat.  It is just giving better service to our clients.  I am most proud to be affiliated with this office.  I appreciate the new ideas, new marketing and efficiency.  There is not a better place to work.
REALTOR® since 2008
 When I began as a REALTOR, I felt it was important to be with a franchised company because of the name recognition and full support offered.  Now that I have a few years of experience I think those things are even more important.  The Century 21 brand name is POWERFUL and distinguishes us from all other firms independent or franchised.
Century 21 Online has dozens of online and live classes on a variety of topics, all geared toward increasing our education level and helping us succeed.  In-house, we have weekly learning opportunities prepared and led by Virginia and occasionally community or regional resources focusing on as-needed topics.  Our mentoring program is invaluable.  It allows a newer agent to partner with a more experienced agent which is a huge benefit to the newer agent.  It provides that agent with a designated coach which greatly increases the agent's success level.  We are a highly technological office and have a brilliant leader in Virginia.  She is a technology whiz and implements all the latest and greatest programs and tools to help us remain at the top of the real estate profession.
In my opinion, Century 21 ProLink is the only game in town.  Kyle and Virginia are amazing.  They provide exceptional leadership that is professional, purposeful and always positive.  I have been in their "management shoes" in a previous business and know that providing that kind of leadership takes a lot of time, energy, perseverance and desire.  They foster a sense of community within our office while listening to and valuing individuals; a great combination!
The people I work with.  We are all independent contractors, but we are also a TEAM.  We help and support one another in many ways.  I look forward to coming to work every day.
REALTOR® since 2010
I am thrilled to be a part of this Century 21Prolink TEAM.
I very rarely look at my black book–it is now on a shelf.  Almost ready to have my calendar non paper, YES ME!!  MY NEW PHONE – oh I just love it, it goes everywhere with me, I don't even mind that 4am Barnes and Noble email that reminds me of my technology!!  The Photo—I am using it now in my ads, it is Sassy just like ME!!!
LUNCH and LEARNS, now sincerely I want to thank you for having these, I try to attend most of them.  This is a great thing!!!! Special thanks to Virginia.
I enjoy coming to the office.  It's important to be in the office, I learn from the seasoned agents—just by observation and conversation.  It is a positive environment.  I was happy to be a part of Century 21 all along, but the improvements and the "push" to do some things differently have been really great!
Contest and Goals: Never would have thought I would enjoy these—I think it is a good thing, this current one is especially good—Mixing everyone up, "Meshing the family together".
REALTOR® since 1983
CENTURY 21 ProLink is a progressive and forward thinking real estate firm. The Broker-Owner and staff are exceptional in their support of all the agents who call CENTURY 21 ProLink their home. The atmosphere is friendly but business-like and cooperation between staff and agents and agents and agents is productive in accomplishing our goals. The agents at Century 21 are a diverse group of ages and experience and this makes for a interesting mix of sharing and working together. In my 31 plus years of being a real estate broker I have always been associated with the Century 21 name.  Any person seeking a real estate career will find CENTURY 21 ProLink the place to Go and Grow!
Ellen Kaplan
REALTOR® since 1993
After 22 years of of selling and leasing commercial real estate in the greater Sioux City area, I moved my practice to Century21 ProLink.  It offered the finest combination of brand, team and technology in the marketplace, bar none.  The move has enabled me to grow my business and service my clients with industry leading support.
Kameron Pope
REALTOR® since 2012
I am proud to be a Century 21 ProLink agent for many reasons. The knowledge of other agents and our office staff is high and having that at my disposal is benefit. For every aspect of my business there is always someone to pull information from. Being a national brand speaks volumes. Century 21 provides endless tools to help us succeed from day to day. The office environment is positive and makes you feel welcome at all times. As technology evolves, our office does as well to make our jobs easier. Dotloop! If I need help with anything, someone is always there to make sure I get what I need. Kudos to all of the Century 21 ProLink team.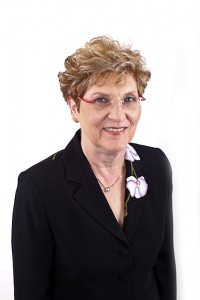 Michele Ivener
REALTOR® since 1983
How important is waking up in the morning and wanting to go to work? The answer is "invaluable ". A positive day makes life happy. Oh everyday is not a smooth easy one but everyday in real estate is an interesting one; a day filled with challenges and excitement. For the past 3 decades I have made Century 21 my work place, my home away from home.  Here I find intelligent comrades who share similar experiences with me and common goals.
At Century 21 Prolink modern techniques is the key ingredient. Technology changes quickly and the owners and staff are on top of it! They help on everyone's level whether novice or advanced. I came to c21 to learn a new career and the company is still placing education at the forefront. Take advantage of today and you have a built in tomorrow.
If you work hard you will be able to advance, feel proud of your accomplishments, and plan for your future all the way to retirement.
Jennifer Rose Bass
REALTOR® since 2014
As I am entering my third year in real estate it becomes more apparent with each transaction that I chose the right office for me. The agents truly are the best in the business and have great integrity. I do appreciate the national name recognition of Century 21 and that they are putting more focus on commercial real estate this year. I couldn't do what I do without the office staff. They support me in ways that are priceless.
REALTOR® since 2006
Although not new to the commercial real estate business, I am new to C21 Prolink.  There are many choices for agencies in town, but this is the one I chose based on the professionalism, market presence and agent support.  It was the right choice.
Aaron Bircher
REALTOR® since 2014
I have been involved in the real estate business for nearly 20 years. I have done business in several major markets.  Century 21 ProLink has an outstanding digital presence and marketing strategies that are second to none.   The agents and staff produce quality service resources that I value to keep a reputation of honesty and integrity.  If you value quality, Century 21 ProLink is an excellent choice.
Carol Halstead
REALTOR® since 2007
Joining forces with CENTURY 21 ProLink was the best move I made as a Realtor! After spending many years in the business corporate world, changing careers would have been hard enough….but the managing broker and staff at CENTURY 21 ProLink made it easy.  They kept me on track, helped me build my business through training opportunities and advanced technology, gave me support through knowledgeable, ethical and friendly staff!  Definitely, my kind of place that felt like home!
Terri Bobian
REALTOR® since 2015
I truly love working for Century 21 ProLink.  From day one (all of 7 months ago!), I have felt welcomed and valued by the staff, as well as other agents, despite being new to the business.
The training that is offered allows the flexibility to hit the ground running to begin my own business from the get go.  Century 21 ProLink offers various tools that help in marketing, branding, lead tracking and more.  The staff is very willing to help at anytime and share and train all of these tools to help me be successful.
The training is ongoing with Lunch N' Learns, Team meetings, Round table discussions and the mentor program to name a few.  It is great getting to hear from the vetran agents about their life in the business.
The office staff works hard at creating a comfortable, professional and fun work environment.  It can be a very competitive business, but the environment that is created at this office does not feel that way.  There is always something new to be learned and all agents and staff know that this is an unpredictable and ever changing business.  And all seem to be happy to work together for common, and yet individual goals.
I think it is great to have a nationally branded company to stand with as well.  I know this helps my marketing! Century 21 ProLink is a great team to be apart of and I look forward to many, many, many more years!